Property Valuations in City of London
Call on 0203 390 3906 or 0800 880 6024
At City of London Chartered Surveyors our property valuer Miles Strong MRICS RegVal is able to provide valuations on all types of residential property for a variety of purposes across City of London and Greater London. Miles is regulated as a valuer with the Royal Institution of Chartered Surveyors and takes pride in his accuracy, experience and proven track record. In particular, the practice focusses on assisting clients with matrimonial and probate valuations.
Our property valuation services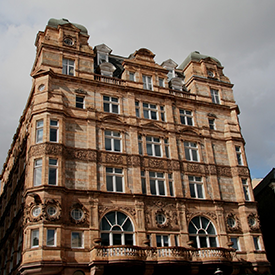 With the benefit of an extremely experienced property valuer, Right Surveyors City of London is able to offer clients across City of London valuation reports for a number of purposes of the highest quality, accuracy and reliability.
In particular, the practice specialises in valuations for matrimonial and probate purposes and our services have been utilised by a number of prominent local clients. So whatever your property valuation requirement, you can be sure that we'll be able to help.
We can also help property purchasers, as an accurate valuation can save you thousands in unecessary expenditure by helping you to avoid over-valued or over-rented property and negotiate a better deal. Our registered valuer in City of London is able to discuss the value with you at any time, advising on related aspects like resale value, investment potential and 'synergistic' value.
Why choose us?
We always provide:
An independent expert valuation, not biased by any external force.
A thorough, comprehensive service - not a rushed mortgage valuation.
A personal service from an approachable, qualified professional
Contact us
Give us a call on 0203 390 3906 or Freephone from UK landlines on 0800 880 6024. You can also email us on info@cityoflondonsurveyors.co.uk